Battery Pots and Accessories Lagostina Dietetica 24 pieces

We guarantee that NFD is authorized to sell this product and that every brand we sell is authentic.

Returned service supported
Return or replacement service for ordered goods.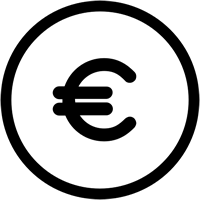 Payments
Credit cards
Visa, Mastercard, Postepay, Apple pay, Paypal
Payment in installments
Klarna (Stripe)
Bank transfer
Possibility to pay by bank transfer
Visit customer service
for more information on returns, exchanges and refunds

Place your order with us
Send us an email
info@newformsdesign.com
The battery Dietetica is a set cookware in stainless steel 18/10 which allows a highly healthy cooking thanks to the triple bottom encapsulated high thickness, which ensures an even heat distribution to maximize performance in the kitchen. The handles are large, comfortable and safe. The assortment of 24 pieces is complete and versatile for the most different needs: the grill stand out with its rounded lid for perfect cooking of meat and grill that is ideal for fish and vegetables. Full battery a set of useful accessories.
Delivery times are valid after payment has been made.
The order will be processed on the date the payment is credited, whether made by credit card, paypal or bank transfer.
The expected delivery date is indicative and cannot be considered binding by Newformsdesign.
Prompt delivery: this product is immediately available in the quantities and variants indicated and will leave our warehouses within 24 hours of order confirmation or from external warehouses within the indicated days (example: Immediate 7 days).