Round Bread Baker Emile Henry EH349507 Grand Cru
NEXT
PREV

We guarantee that NFD is authorized to sell this product and that every brand we sell is authentic.

Returned service supported
Return or replacement service for ordered goods.
Item number: EH349507
The secret of good bread lies in baking.
Carefully controlled humidity results in a crisp crust and a light, airy interior.
REINFORCED PACKAGING
The new Emile Henry bread cooker in refractory ceramic allows you to bake all types of bread, obtaining a soft interior and a crunchy crust. Ideal for traditional, gluten free bread and rye bread.
The domed lid reproduces the effect of the traditional wood oven. With this new model, the lid can be used to create the dough and let it rise inside with the base plate to be used as a lid during the leavening phase.
The cooking base has a worked texture that decreases the points of contact between the food and the base itself, ensuring better air circulation and a more crispy cooking on the outside.
The Emile Henry bread maker was designed to recreate the same conditions at home as found in a traditional bread oven.
Usable from -20 ° C up to + 270 ° C in the oven, in the microwave and resistant to washing in the dishwasher.
Do not use on direct flame or direct heat sources.
Made in France
Inside the package you will find the recipe book in English and French.
Dimensions: 32.5cm x 29.5cm x 14cm
Free delivery over 75.00 € in Italy
Express shipments while traveling on safe vehicles, free on orders over 75.00 € in Italy

Returned service supported
Return or replacement service for ordered goods.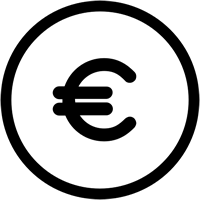 Payments
Credit cards
Visa, Mastercard, Postepay, Apple pay, Paypal
Payment in installments
Klarna (Stripe)
Bank transfer
Possibility to pay by bank transfer
Visit customer service
for more information on returns, exchanges and refunds

Place your order with us
Send us an email
info@newformsdesign.com
Delivery times are valid after payment has been made.
The order will be processed on the date the payment is credited, whether made by credit card, paypal or bank transfer.
The expected delivery date is indicative and cannot be considered binding by Newformsdesign.
Prompt delivery: this product is immediately available in the quantities and variants indicated and will leave our warehouses within 24 hours of order confirmation or from external warehouses within the indicated days (example: Immediate 7 days).