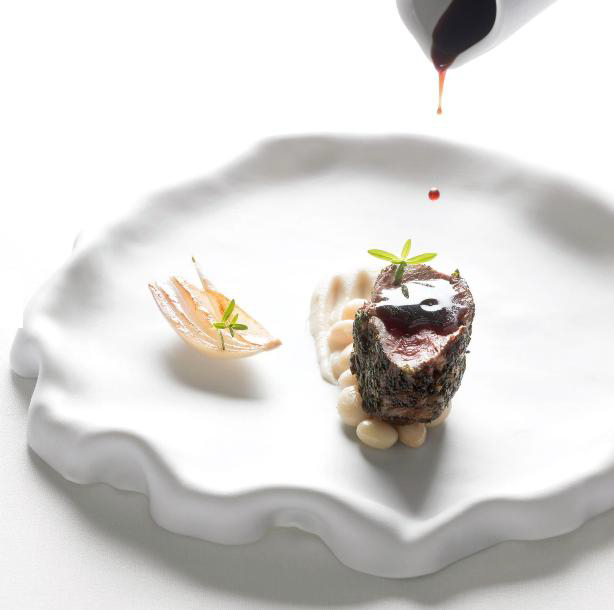 Royale Seta Plates Collection
SETA
Silk, like porcelain, has been for centuries so appreciated and desired in Europe, thanks to its properties and its exoticism, to be considered a luxury item to the present day. And it is precisely from this precious fabric that the line draws its inspiration.
Like the flaps of a refined scarf, the contours of the porcelain fall soft on each other, communicating the lightness, brilliance and pleasantness to the touch.
Each model is available in the glazed and glossy or matt and matt version.
Seta enhances, among its gentle folds, the preciousness of each creation, involving us in an experience of the senses that becomes intense and totalizing.

Royale Seta Plates Collection: 24 products