Cristel

The best international brands selected for you by Newformsdesign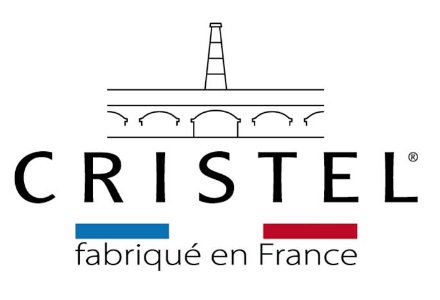 CRISTEL, a leading manufacturer of culinary products and leader in French cooking products with removable handle, offers a range of high-quality stainless steel products that are guaranteed for life.
Located in Fesches le Chatel, the CRISTEL factory was founded in 1983 and produces more than 90% of what it sells on its site (formerly JAPY), which dates back to 1826. CRISTEL is a Living Heritage Company (EPV).
Discover all the products of CRISTEL: pots, pans, pans, with or without anti-adhesive, pots, wok, steamer, pressure cookers, cooking utensils, service and cutting, teapots, coffee makers, kettles ...
All CRISTEL collections with fixed or removable handle are labeled "Origin France Garantie".
CRISTEL, fabricant d'articles culinaires et leader français des articles de cuisson à poignée amovible propose une gamme de produits inox haut de gamme et garantis à vie.
Située à Fesches le Chatel, l'usine CRISTEL est née en 1983 et produit plus de 90% de ce qu'elle vend sur son site (anciennement JAPY) qui date de 1826. CRISTEL est une Entreprise du patrimoine Vivant (EPV).
Découvrez tous les produits de CRISTEL : casseroles, poêles, sauteuses, avec ou sans anti-adhérent, marmites, wok, élément cuit-vapeur, autocuiseurs, ustensiles de cuisine, de service et de coupe, théières, cafetières, bouilloires…
Toutes les collections CRISTEL à poignée fixe ou amovible sont labellisées « Origine France Garantie ».
Catalogue Cristel available - Newformsdesign authorized dealer